Holidays & Special Days
This section offers teachers resources for special days and holidays such as Hanukkah, Christmas ,Ramadan and other occasions.
It includes various engaging activities such as games, worksheets and videos. 
Channuka YouTubes and Mash-ups
Passover You Tubes & Mash ups
Activities - Jerusalem Day
You might also like...
Appreciation of Literature
Activities for different Key Components in the teaching of Literature, mostly contributed by teachers from the field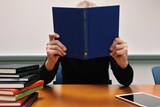 Reading Comprehension
Pupils are able to access information in English from written  texts from a wide range of printed and digital media and to make use of that information for a...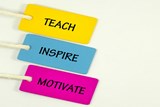 On Teaching
Educational beliefs and vision. Principles, goals, concepts, philosophy, and approaches to teaching