Animals
The subject of animals has categories such as: zoo animals, pets, farm animals and jungle animals. Furthermore, animals are also taught by using songs,stories and literature.
You might also like...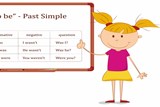 Grammar - Past Simple
Grammar instruction is recognized as essential for efficient language acquisition in the context of the learning of an additional language in school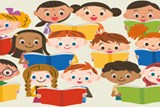 Basic Reading
Basic Reading - Learners will be able to: write letters and syllables according to sounds, decode and encode phonetically-spelled lexical items, read and und...