Animals
The subject of animals has categories such as: zoo animals, pets, farm animals and jungle animals. Furthermore, animals are also taught by using songs,stories and literature.
You might also like...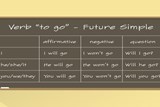 Grammar - Future Simple
Grammar instruction is recognized as essential for efficient language acquisition in the context of the learning of an additional language in school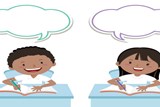 Story Writing
Learners present ideas and information in an organized, planned manner in a variety of formatsin spoken and written English on a wide range of topics, using ...