Animals
The subject of animals has categories such as: zoo animals, pets, farm animals and jungle animals. Furthermore, animals are also taught by using songs,stories and literature.
You might also like...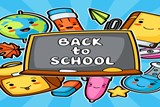 Back to School
The first days of English classes at the beginning of the school year is an important time for teachers and students alike - it's the time to learn all your ...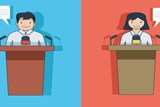 Oral Proficiency
Learners in the foundation level present ideas and information in an organized, planned manner in a variety of formats in spoken English on a wide range of t...