Story Writing
Learners at the Foundation Level learn how to:
- organize and present ideas and information in writing about personal topics.
- use appropriate vocabulary and accurate grammar for this level.
- present information on limited content, supported by visual aids.
- express a personal reaction to the content of something read, seen, or heard, using the appropriate higher-order thinking skills for this level.
- describe people, places, things, events, and personal experiences in familiar settings.
- design a means for collecting information, such as a simple questionnaire and list the results.
- use digital media tools, such as online word processors, presentation creation tools, and simple Web 2.0 tools.
- use given criteria, such as a checklist/rubric to prepare presentations.
You might also like...
Clips for Coursebooks
Clips that can be used in counjunction with units from coursebooks used in various Israeli elementary schools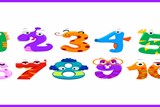 Numbers
Numbers should be a part of most EFL classes.The classroom activities should challenge your students to use English words for numbers, sometimes in conversat...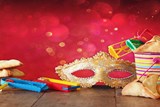 Purim
The festival of Purim is celebrated every year on the 14th of the Hebrew month of Adar.This is the holiday in which Jews commemorate being saved from persecu...