English Through Music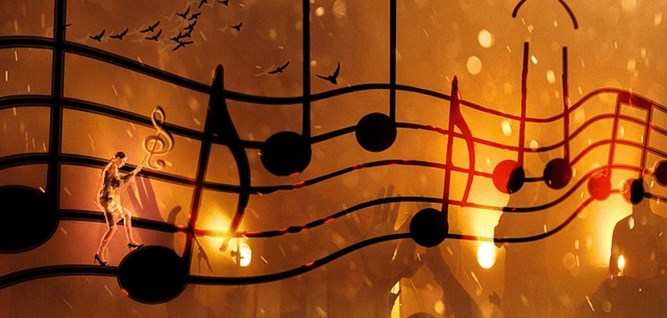 Music is a wonderful way in which to acquire, process, and produce English.
Learning through music promotes enjoyment, reinforces vocabulary acquisition, motivates the learner and builds self-confidence.
The use of music for teaching and learning depends on the individual styles of the teacher and student.
Music helps with pronunciation, understanding the vocabulary out of context, exposes the beauty and variety of the English language, promotes interest in the English language, provides a success-oriented learning experience through repitition of the songs, improves the feeling of community in the class, provides a cultural experience, and helps with grammar learning.